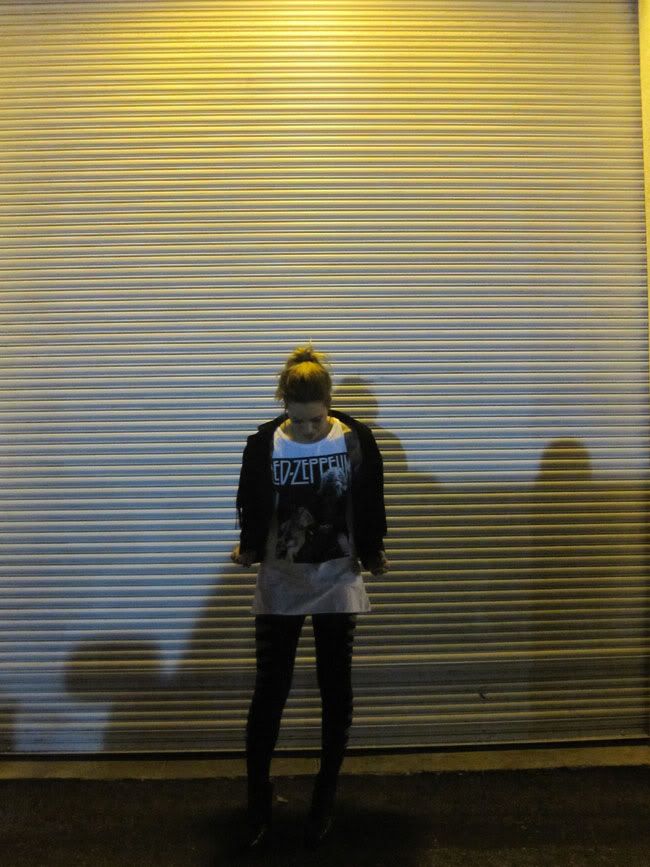 (led zeppelin tee shirt, h&m shiny taupe tights, american apparel side slit leggings, vintage suede fringe jacket, balenciaga ankle boots.)
the other day i put led zeppelin on, and someone asked me "is this van halen?" i almost DIED. SKKKKKKU ME?! is this van halen?? what kind of question is that RACH?
wanted to smother them.
went to an indian dinner with my bestie and bradley. it was delicious. she almost smothered my for my zeppelin tee. i told her i would find one for her... so if anyone knows where i can get an extra large vintage led zeppelin tee shirt, let me know.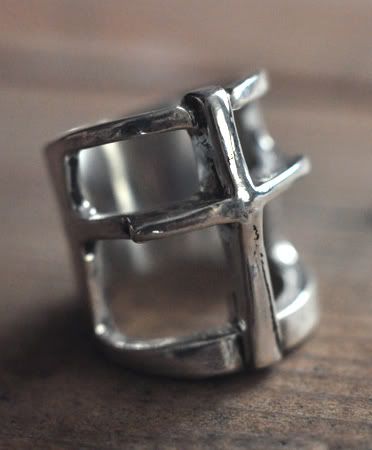 obviously. erin wasson x rvca fall 2010, MY TYPE. these were my three favorite looks from style.com. i was clicking through the outfits, and screamed to bradley, "oh my god rach! it's so good."
**'rach' is just a nickname my friends and i use for EVERYONE... it's weird, i know.**
it's amazing though... i love fall, for all designers. fall/winter is my favorite season. the layers, the knits, they heavy fabric, the leggings, and boots, oh my. it's how i want to dress year around... and mainly do. if you haven't noticed, i'm definitely somewhat of a "vampire", as my friends like to call me. i don't do well in sun, black is my favorite color, duh, and i'm pretty incredibly pale for my ethnicity.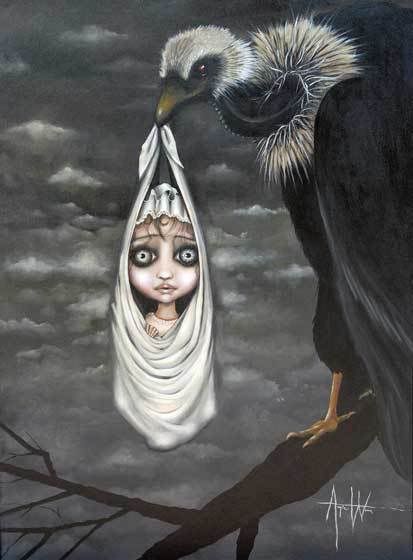 (angelina wrona,
images via google
)
i'm in love with this artist,
angelina wrona
. i don't even have the words to describe the feelings that these envoke. they are so powerful, gothic, and dimensional for me. i love the way she paints the eyes of all of her portraits... i love that they are so deep, and so large... like a sad girl in a velvet painting. it gives me chills, and i love it.